Neon Rosy Barbs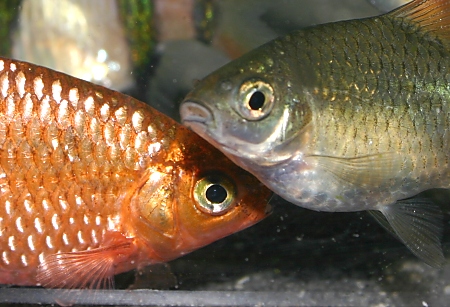 Like Tiger Barbs, Neon Rosy Barbs are attractively coloured shoaling fish that make a great addition to the tropical freshwater fish tank. They are very active fish, and are always fun to watch.
The males are generally more brightly coloured than the females - the males will tend to be a golden orange colour, whereas the females are silvery and resemble minature tuna fish. Neon rosy barbs are usually sold in pairs.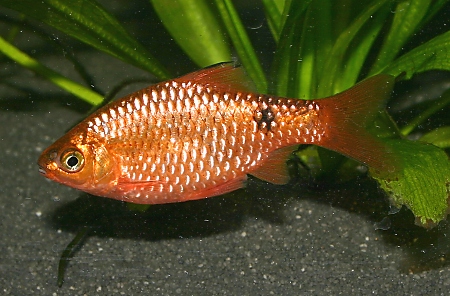 Feeding
Neon Rosy Barbs eat practically anything - they are not fussy eaters at all. They will eat flake food, algae wafers as well as live and frozen treats such as bloodworms, water fleas and brine shrimps.
Note that Neon Rosy Barbs do get very active when food is added to the tank, so they may not be suitable tankmates with fish that like to take their time over their food. To ensure that everyone gets their fair share, it may be worthwhile scheduling some feeding times for during the night, when the Neon Rosy Barbs are much less active.