Black Kuhli Loaches (Pangio Kuhlii)
Black Kuhli Loaches are a variant of the popular kuhli loach tropical fish. They are quite difficult to find in fish shops but make a useful and interesting addition to the tropical fish tank.
Kuhli loaches are peaceful fish and are very useful in that they will keep the bottom of the fish tank clean. My black kuhli loaches are a lot smaller than the regular kuhli loaches: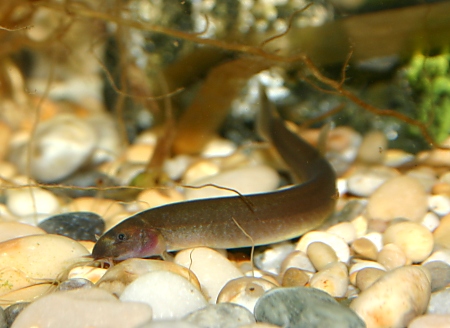 A black kuhli loach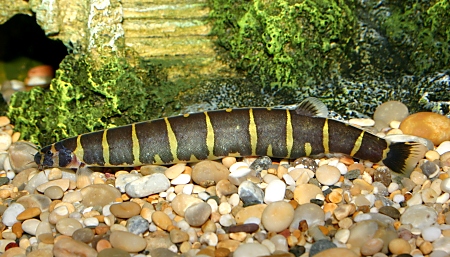 A Kuhli Loach with the more common yellow banding patterns
All kuhli loaches prefer to be kept in groups - black and regular kuhli loaches will happily co-exist.