Home > Travel Log > Tokyo
Tokyo Travel Log: Ueno
Ueno is a district situated in the North-East corner of central Tokyo. I only made a brief visit here to go to the National Museum of Western Art in Ueno Park. Outside the museum are a few sculptures, including Rodin's The Thinker: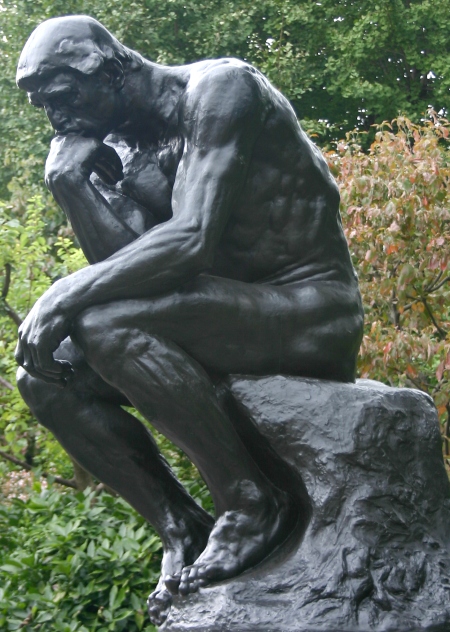 The National Museum of Western Art was good for a wander around on a drizzly Tuesday morning, although as far as I could determine a large part of the building was closed for renovations and I did not see some of the exhibits I thought would be there. Fortunately they had a special exhibition there - Edvard Munch - The Decorative Projects, which made up for the closure. They had a large number of Edvard Munch paintings and drawings on display, many of which were on vacation from the Munch Museum in Oslo. I particularly liked Madonna and Anxiety. Sadly there was only a reproduction of The Scream.
Due to the drizzly weather, I did not get to explore the rest of Ueno Park.
The streets around Ueno station were good for a wander around. In "Bike Town" I was fortunate to see some lovely Race Queens being photographed in a ground floor photographic studio - I should have taken some photos but I think my lens steamed up. Instead here are some track workers repairing the lines North of Ueno JR station: