Home > Travel Log > Tokyo
Tokyo Travel Log: Shinjuku
Shinjuku is one of the largest and busiest districts of Tokyo. It has many tall buildings, lots of neon and resembles New York's Times Square.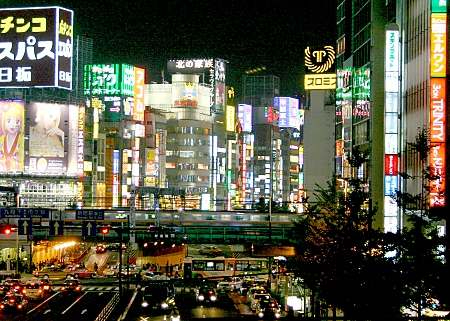 Shinjuku has a vast number of shopping and entertainment venues. Clustered around the station are many department stores. I found some great gifts including some wacky birthday cards in the Tokyu Hands superstore. I also spent a lot of time in the vast 7 floor Kinokuniya bookstore - it has some wonderful design and photography books. While in Shinjuku, look out for some wacky buildings, including this skyscraper, which is topped off with a Disney-like castle fit for a princess: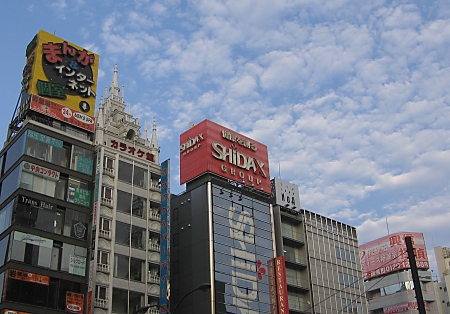 Further away from the station, East Shinjuku has a vast number of smaller stores (including some good DVD shops). Kabukicho is a notorious entertainment district with many bars, clubs, love hotels, hostess bars and establishments of unknown purpose (unless you can read Japanese).
As well as being an important shopping and entertainment destination, Shinjuku is a major transportation hub. Shinjuku station is the busiest station in the World, with more than two million passengers passing through it every day. You do not want to get lost in Shinjuku station, especially at rush hour:
Shinjuku (and nearby Shibuya) is the setting for much of Sofia Coppola's excellent film Lost in Translation. The hotel featured in the film, the Park Hyatt Tokyo is in Shinjuku, and can be seen in this picture I took from the top of the Metropolitan Government Office building's observatory: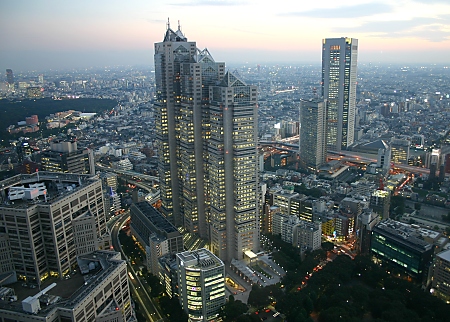 A must see for any visitor to Tokyo is the Metropolitan Government Office building in West Shinjuku. Assuming you can find the right exit from Shinjuku station, the building is a 20 minute walk away (although there is a useful moving walkway that travels much of the distance). The building has a very distinctive appearance, so you can't really walk past it: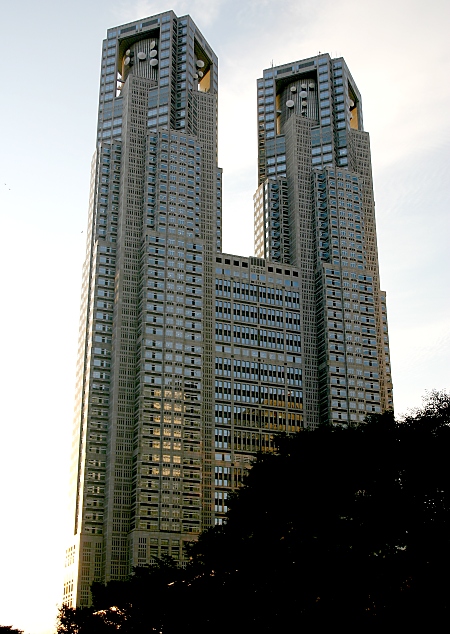 The Metropolitan Government Office building has a useful tourist office on the ground floor (with English speaking staff). Free Internet access is also available, and they sell postcards with stamps. The building has two free observatories from which you can get a fantastic view of Tokyo (the view is broadly similar from both observatories). Sadly the atmosphere was too hazy for me to see Mount Fuji on the occasions when I visited the observatories: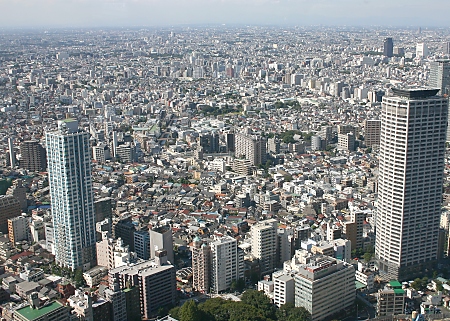 Go at dusk for a particularly good view of the setting sun and lights coming on across central Tokyo: