Home > Travel Log > Tokyo
Tokyo Travel Log: Shinagawa
Shinagawa Station | Sengaku-ji temple
With the opening of a new Shinkansen (bullet train) station in 2003, Shinagawa is very much an up and coming part of Tokyo. There isn't a great deal of night life in Shinagawa when compared to areas such as Shinjuku, Shibuya or Ginza, but there are a huge number of places to eat, particularly inside and across the road from the station's main entrance.
I stayed at the Shinagawa Prince Hotel, which is just across the street from Shinagawa station. The hotel was massive, with something in the region of 3,000 rooms. I stayed in the North Tower, which was clean and comfortable. Customer service was excellent. There wasn't much of a view from the room, but at least it was not facing onto a major street.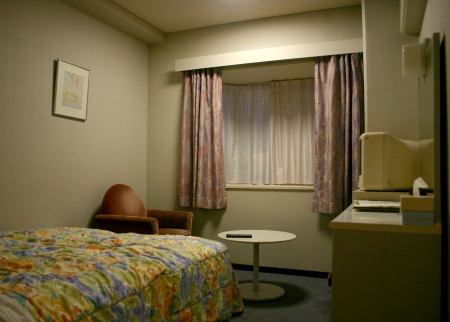 A novelty for Western visitors to Japan is the concept of electric toilets (Washlets). I was pleased to find that my room at the Shinagawa Prince Hotel had one: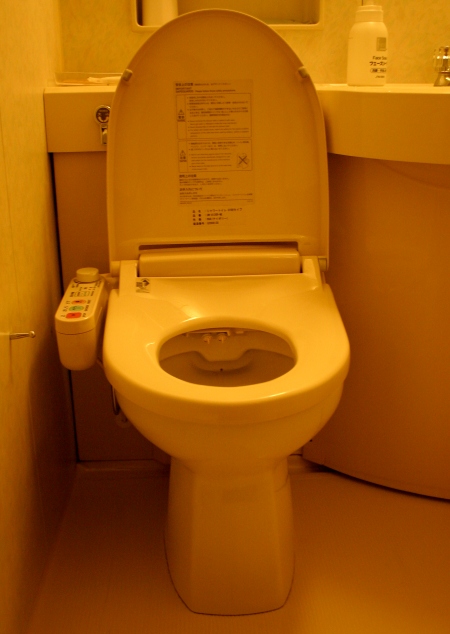 After playing around with the settings I came to the conclusion that this was one piece of high tech equipment I could do without. Still, it was a lot better than the toilets of the squat variety to be found elsewhere in Tokyo. There were even more high tech models in the public toilets in department stores and restaurants, although there seemed to be some unwritten regulation that the larger the toilet and associated paraphernalia attached to it, the smaller the cubicle it had to be installed in.
Shinagawa station is huge! The advantage of staying in Shinagawa is that it is easy to get to just about everywhere else in Tokyo, and indeed the rest of Japan. Shinagawa is on the Yamanote line, which runs in a large loop around central Tokyo, stopping at major areas including Ueno, Shimbashi (for Ginza), Shibuya, Harajuku and Shinjuku. There are a multitude of lines that go to Kawasaki and Yokohama to the South West of Tokyo. Some of the Narita N'EX airport expresses call there. Finally, there are Shinkansen services to a variety of longer distance destinations, including Osaka and Kyoto.
Shinagawa is a good place to catch the Shinkansen (bullet train) to destinations throughout Japan: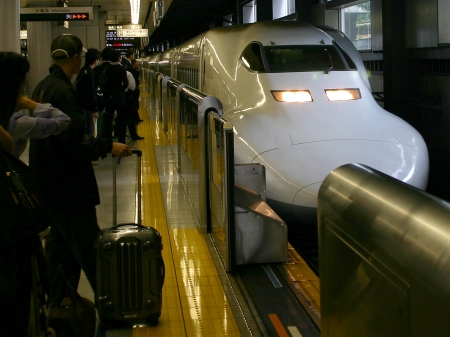 Shinagawa station always seemed to be extremely busy, especially during rush hours. There are thousands of salarymen and office ladies boarding trains for the long commute home: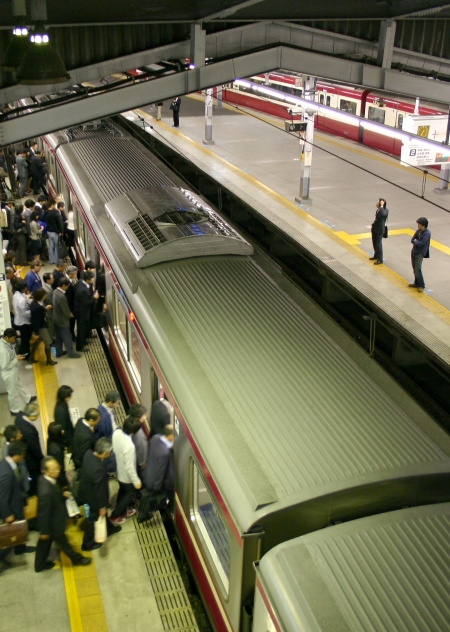 Sengaku-ji temple is famous as being the resting place of the 47 Ronin, a group of samurai warriors who avenged their master then committed ritual suicide. Given the lack of street names in Japan, I was pleased that I managed to find the temple, as it's tucked away deep in a residential district to the North of the Prince hotels. The temple also has a museum containing personal effects of the samurai warriors, and there was a large television playing an animé reconstruction of the events surrounding the warriors.
Some of the graves of the 47 Ronin: