Home > Travel Log > Tokyo
Tokyo Travel Log: Ichigaya, Shimbashi, Roppongi and other areas
Some of the other areas I travelled to while on vacation in Tokyo, Japan.
Ichigaya is located in central Tokyo and can be accessed via the central part of the Japan Rail Chuo line which runs between Shinjuku and Akihabara. Considering its location in central Tokyo, the area around the Chuo line bordering the river was very pictureseque: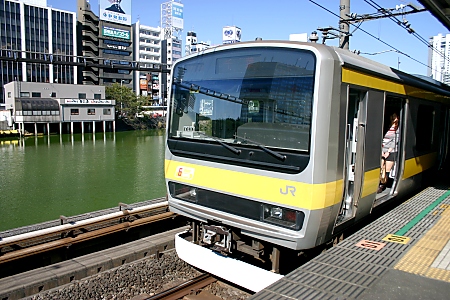 At Ichigaya, I originally intended to visit the Bonsai museum. Unfortunately I was unable to find it, so either I failed to spot the entrance, it was closed, or maybe it had moved somewhere else.
Shimbashi's Yamanote line station is on the outskirts of Ginza. Ginza is famed for its skyscrapers, wide streets and expensive shops, bars and restaurants.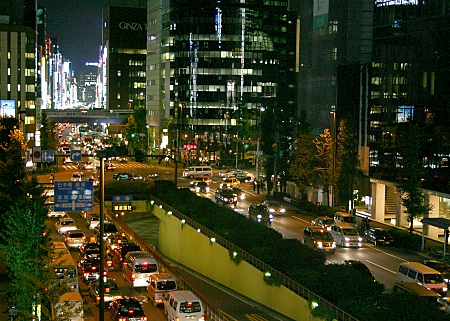 The Shimbashi Yamanote line station is also a good place to change onto the Yurikamome train line which crosses the river via the Rainbow Bridge to the reclaimed land of Odaiba.
The Mori Tower in the Roppongi Hills development dominates the Roppongi skyline. In keeping with the upmarket image of the area, the observatory is quite expensive, but the view is worthwhile. A good thing about the Mori Tower is that you can actually go outside and up onto the roof (weather permitting)! Go at sunset for the best views in town.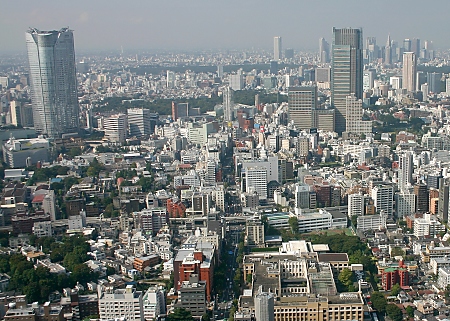 There is a large spider sculpture (Louise Bourgeois's Maman) next to the skyscraper: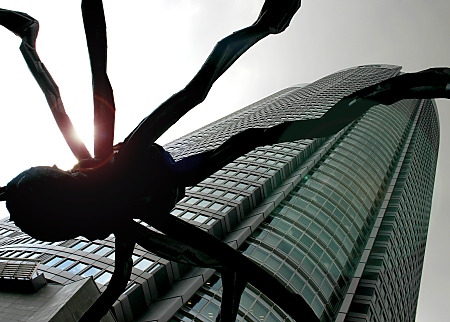 I couldn't find much of interest in Roppongi, so I didn't spend a great deal of time there. If you're a foreigner interested in dating Japanese girls then it's a popular place for hooking up with Japanese singles. It was also quite tricky to get to from my hotel in Shinagawa.