Home > Travel Log > Tokyo
Tokyo Travel Log: Kamakura
Kamakura is a seaside resort situated to the South-West of Tokyo. It is also the setting of one of my favourite anime shows - Elfen Lied.
I reached Kamakura by taking the direct JR train from Shinagawa to Kamakura stations. Kamakura has lots of temples and other tourist attractions. For Japanese tourists, however, the place appeared to be most famous for the pigeon shaped biscuits sold in the shops in and around the main train station.
Kamakura isn't a large place, but there is a small railway line - the Enoden Line that connects many of the major tourist attractions: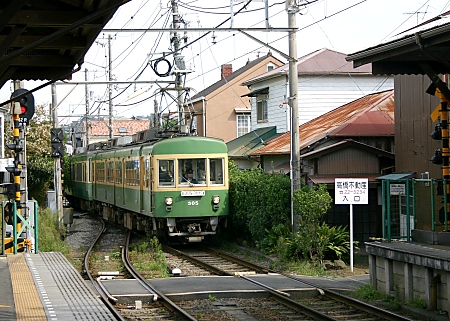 I headed straight for Hasse, which is the nearest stop to the giant bronze Daibutsu Buddha. The Buddha is very old - he was forged in 1252. He used to be housed inside a temple, but it was washed away in a 15th century tsunami. This was pretty amazing given that the statue is over a mile from the shore.
This Buddha is reputably one of the largest in the World, but it didn't have a gift shop and café inside it like the one on Hong Kong's Lantau Island. Kamakura's Buddha was also dwarfed by the size of the nearby gift shop, something I noticed a lot in my holiday in Japan...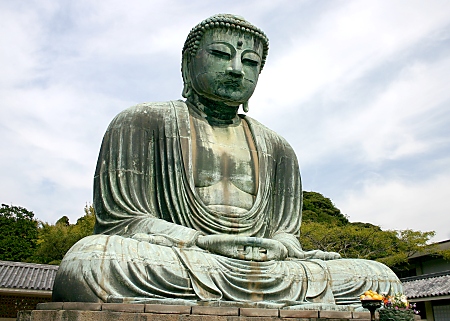 I paid an extra 20 yen and was able to go up the ladder to get inside the Buddha's torso. Below is a picture looking up inside his head: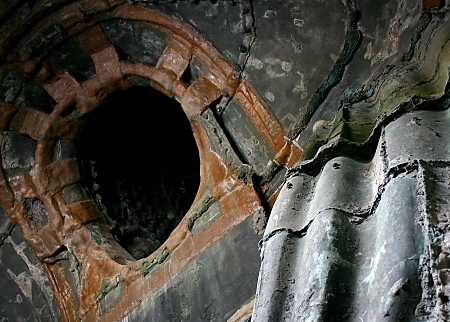 Unfortunately lots more tourists entered the body while I was inside, and I found it quite difficult to leave again. I think they need to make a note of how many people they have let into the Buddha - he's big but not that big!
The Pacific Ocean
Walking back to Hasse station, I crossed over the level crossing and down to the beach. Kamakura has a long sandy shoreline, although sadly it being an October weekday the beach wasn't exactly heaving with Race Queens and idols topping up their suntans. In fact, all I really saw at lot of were lots of Karasu (Crows) picking over dead fish on the shoreline: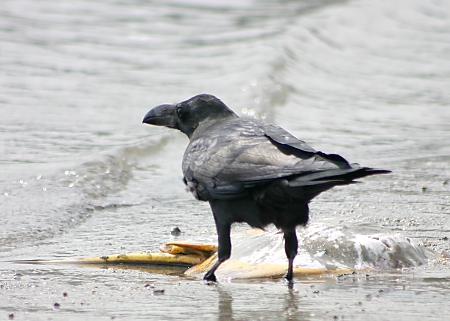 Here in the UK our crows generally stick to the countryside, but our coastlines are teeming with aggressive seagulls.
There was also some kind of bird of prey circling overhead. If anyone knows what it is, let me know: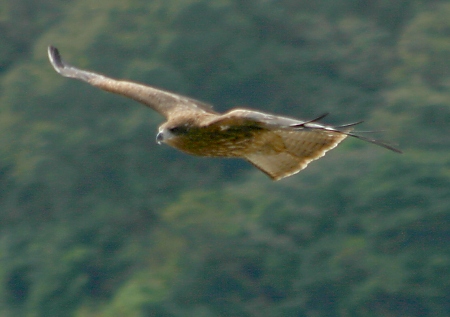 As it was my first glimpse of the Pacific Ocean, I was lucky I didn't go paddling as I subsequently tripped over something on the beach and found it was a fish that looked like a porcupine! I also nearly took a large shell home as a souvenir, but when I turned it over I discovered there was a large crab living inside it! The next time I want a souvenir of Kamakura, I'll stick to the pigeon shaped biscuits.