Home > Travel Log > Tokyo
Tokyo Travel Log: Harajuku
Harajuku is an essential visit in any itinerary of Tokyo. The main street leading from the station (Takeshita Dori) is packed with shops selling teen fashion items and related trendy paraphernalia. There was even a shop selling clothes for tiny dogs.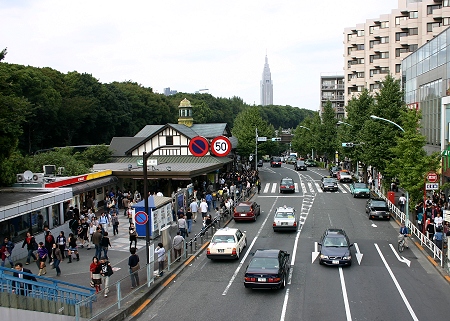 On Sundays provided the weather is reasonable, the Meiji Jingu bridge over the railway tracks is something of a Mecca for street performers and teens and cute girls in outlandish fashions. Although it seems to be quite commercialised nowadays, there are plenty of interesting things to see.
Fashions on show ranged from the classic lolita look: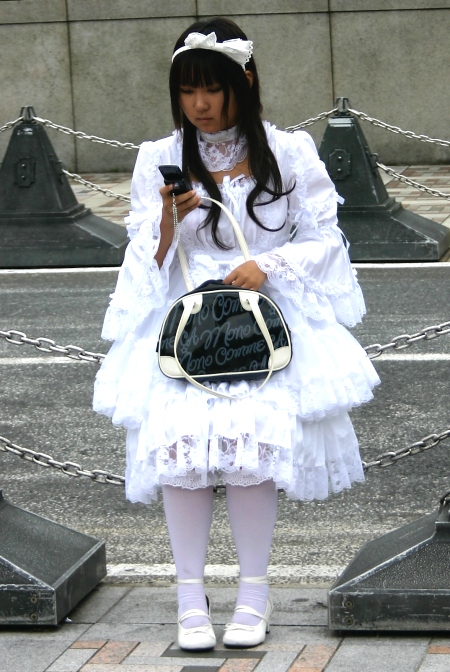 To gothic attire:
And a fusion of the two - the so called gothic lolita look: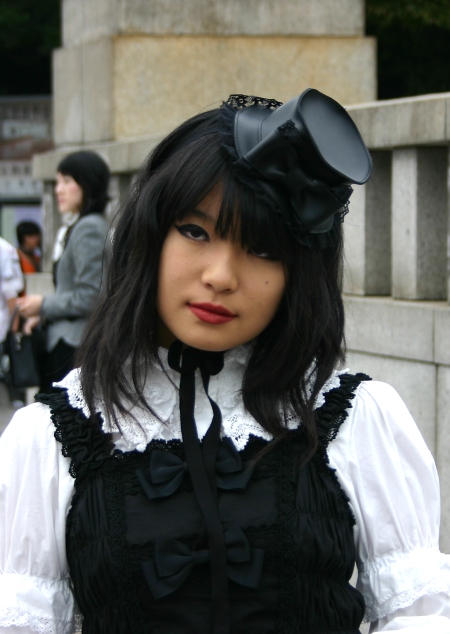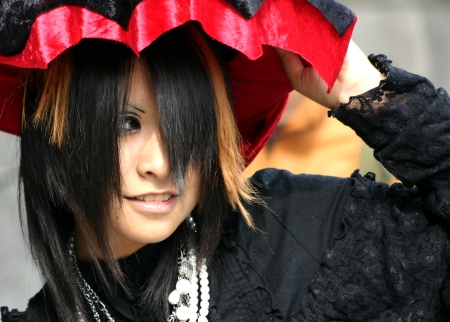 Sometimes it was difficult who was dressed up, and who was wearing their normal every day clothes...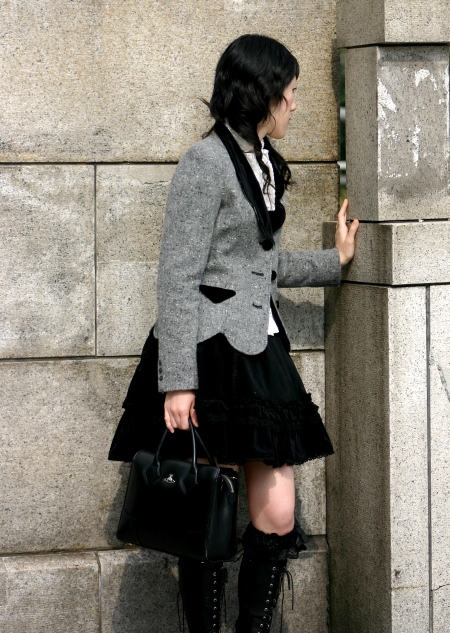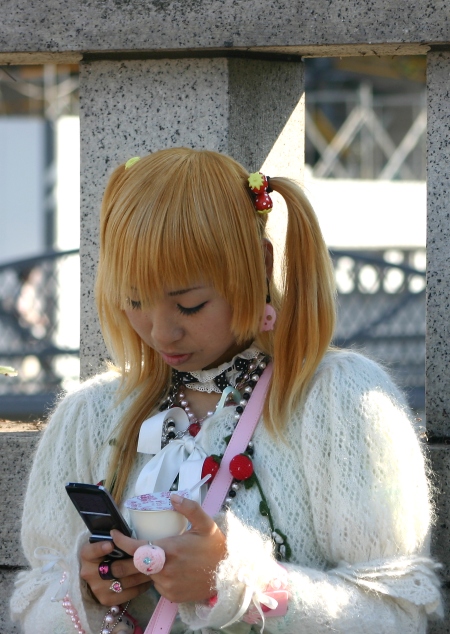 Some of the outfits people were wearing were quite spectacular, like this one: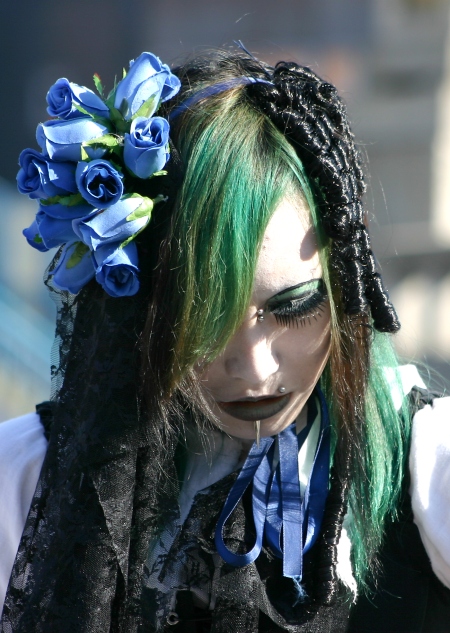 On Meiji Jingu bridge this guy was miming (and often singing as well) to rock music. I believe he is there most Sundays. The day I was there he was playing U2: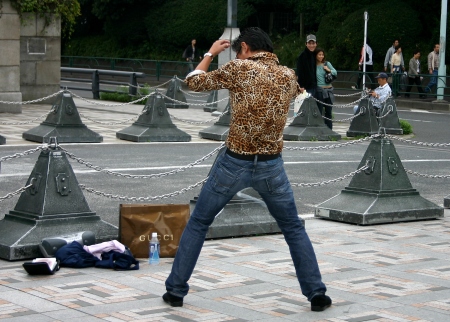 If you're interested in people watching, another must see in Tokyo is Akihabara (Akiba). Shibuya is also an essential visit, and is not far from Harajuku. You can buy Harajuku Gothic Lolita dresses and other cool Japanese fashion goods from TokyoToys. Here's more information about fashion in Harajuku and Shibuya.