Travel Log for New York, USA
Some photographs and recollections from my vacation in New York City during October 2005. Unfortunately the weather wasn't great - I visited during the tail-end of the 2005 hurricane season (that was the year Katrina devastated New Orleans) and the remnants of one of the later hurricanes made its way up the eastern seaboard and decided to stick around Long Island for much of my vacation. This is what the streets looked like for a lot of the time: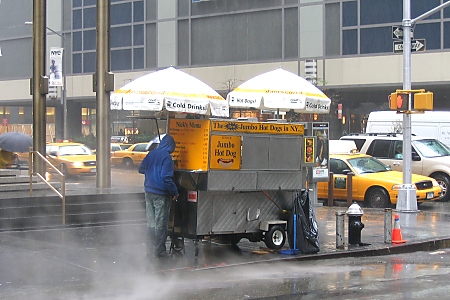 Despite that, I had a fabulous time!
I was surprised how warm it was for October (despite the rain), and I was thankful for the lovely air conditioned subway carriages (something we badly need in London). All the rain and heat certainly made the steam rise from the manhole covers: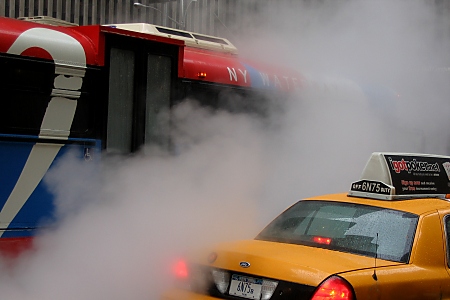 New York Districts
Excursions from New York
The following year I visted Hong Kong. In 2007 I went to Tokyo, Japan. In 2009 I visited Hubei Province, China.