New York Travel Log: Coney Island
On an overcast Sunday morning I took the "D" subway train to Coney Island, a seaside resort on the edge of Brooklyn. The place was a bit shabby and rundown, but was an interesting excursion away from the glitz and glamour of Manhattan.
Along the seafront was a long board walk with a few food vendors and entertainment establishments open for business.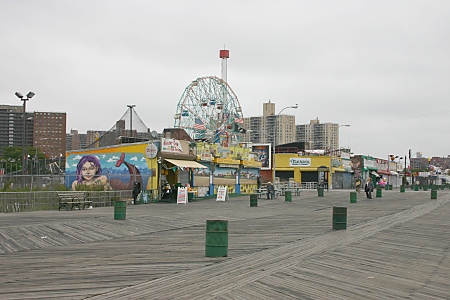 Coney Island is reputed to be the birthplace of the hot dog, so for breakfast I purchased a "chilli dog" from Nathan's, the most famous hot dog vendor in Coney Island.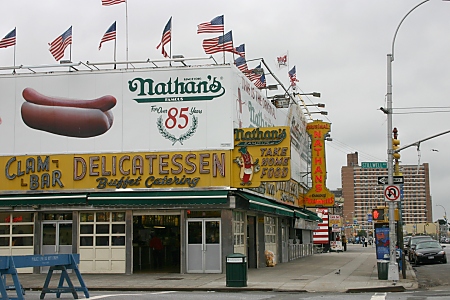 The dog was good, although I don't think it was a particularly good time of day to eat such a gourmet delicacy: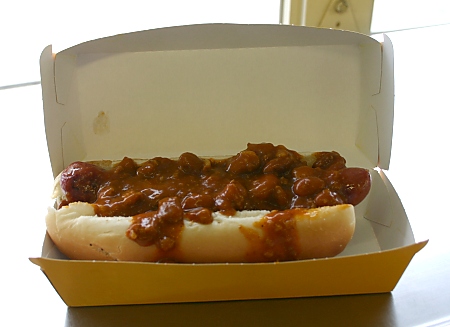 On the wall of Nathan's is a countdown timer to the next International Hot Dog Eating Contest, together with a roll call of the previous winners: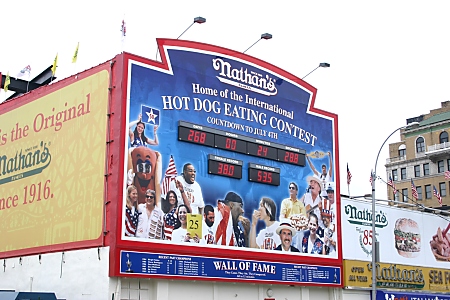 There are quite a number of freak shows and other oddities in Coney Island. Sadly this shoot-the-freak sideshow was closed for the winter: