Home > Travel Log > Hong Kong
Ocean Park Theme Park - Hong Kong
Nestled beside the coast on the south side of Hong Kong island, Ocean Park is a great day out for both adults and children alike.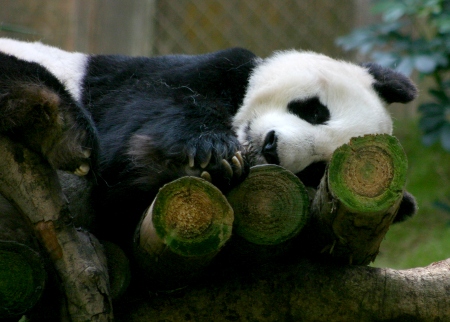 A Giant Panda at Ocean Park
Ocean Park is a mixture of both zoological park and fun filled theme park. With the opening of Hong Kong's Disney Land resort on Lantau island in 2005, Ocean Park appears to be concentrating on the zoological aspects. There are two resident giant pandas, An-An and Jia-Jia, as well as regular dolphin and sea lion shows. A particularly fascinating exhibit is the Sea Jelly Spectacular, which is a rare chance to see hundreds of jelly fish swimming in tanks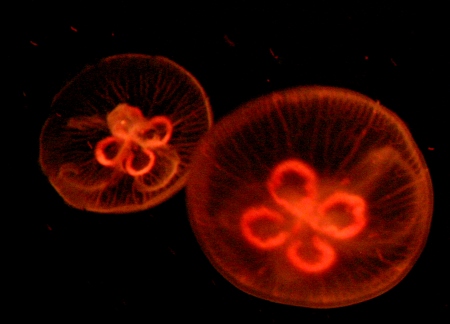 Jelly fish in the Sea Jelly Spectacular
Another highlight of Ocean Park is the cable car ride which links the two halves of the theme park. The ride offers breathtaking views over the coves and beaches of the south side of Hong Kong island.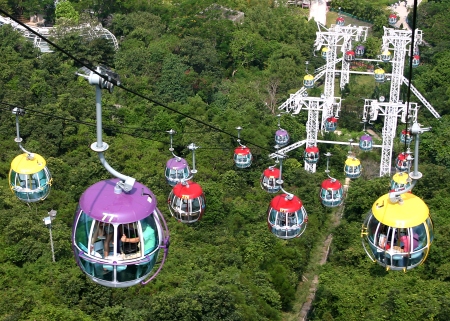 The cable car ride
Although the admission charge is expensive compared to other Hong Kong visitor attractions, I found enough to do for an entire day's outing. Once inside, the numerous gift shops and food outlets were reasonably priced. There are also seasonal attractions, the Halloween decorations being especially good.