Home > Travel Log > Hong Kong
Along the Kowloon Canton Railway (KCR): Tai Wai - University
Tai Wai
Tai Wai is the interchange station for the Ma On Shan Rail branch line to Wu Kai Sha. Che Kung Temple is accessible from the station of the same name which is the first stop along the branch line.
One of the largest new towns in Hong Kong, Sha Tin is an essential visit along the KCR line. The station itself is next to the sprawling New Town Plaza, a typical modern Hong Kong shopping centre. Also of interest is Sha Tin Park, and the delightful Snoopy's World, where kids and adults alike will enjoy the outdoor giant figures of the World's favourite beagle and his friends from the Peanuts cartoons.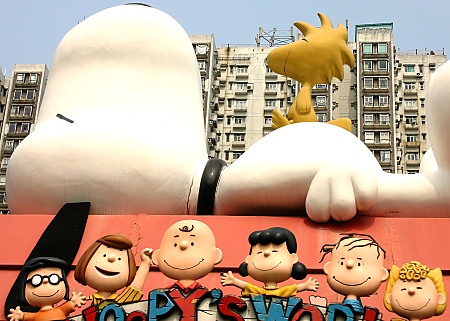 Snoopy's World, Sha Tin
Sha Tin is also worth visiting for the 10,000 Buddah monastery, which is within walking distance of Sha Tin station. Note that there are a lot of steps to the monastery itself! The footpath to the monastery is to be found behind Sha Tin's branch of the Ikea Swedish home furnishings store.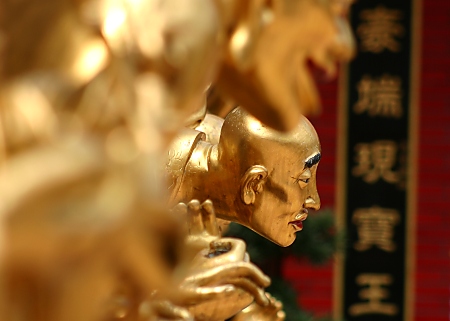 Statues at the 10,000 Buddah Monastery, Sha Tin
Fo Tan
This station serves the Northern suburbs of Sha Tin. On race days many trains are diverted via the Racecourse branch to serve Sha Tin's large horse racing stadium.
University
This stop serves Hong Kong's Chinese University.
Read More