Home > Travel Log > Hong Kong
Along the Kowloon Canton Railway (KCR): East Tsim Sha Tsui - Kowloon Tong
East Tsim Sha Tsui
Situated in the heart of Kowloon's tourist district, East Tsim Sha Tsui is the southern terminus of the KCR.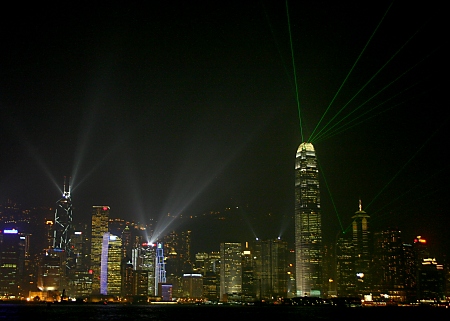 Hong Kong at night, as seen from Tsim Sha Tsui
Hung Hom
Also in Kowloon, Hung Hom is an interchange to the terminal station used by the long distance services to mainland China.
Mong Kok
Said to be one of the most densely populated places on Earth, Mong Kok station is ideally situated for visiting the famous bird garden and the Goldfish Market on nearby Tung Choi Street.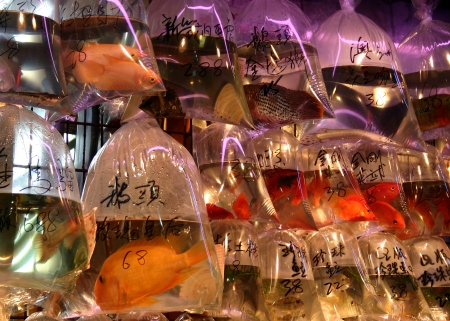 Tropical fish on display in Hong Kong's Goldfish Market (Tung Choi Street)
Kowloon Tong
This is a mostly residential area, but Kowloon Tong KCR station offers a useful interchange with the MTR Kwun Tong line between Yau Ma Tei and Tiu Keng Leng.
Note: Paul Theroux's Kowloon Tong novel offers an interesting portrait of Hong Kong at the end of British colonial rule.
Read More
East Tsim Sha Tsui - Kowloon Tong