Sarah Jane Szikora's Malteasing
Malteasing is the first Sarah Jane Szikora artwork I have purchased. It shows four rotund ladies raiding a box of Malteasers chocolates. It is not readily apparent whether the artwork depicts an oversized box of Malteasers, or four little women!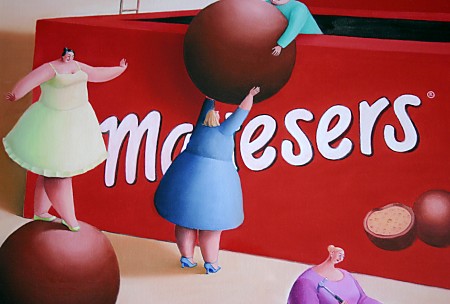 Sarah Jane Szikora's works, especially this one, are reminiscent of the works of Beryl Cook that I used to see a lot growing up in her home town of Plymouth.
As well as Sarah Jane Szikora's artworks, I am also a big fan of Doug Hyde's work.