About Brett
Career | Business | Travel and Photography | Other Stuff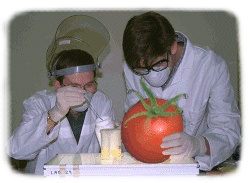 In a previous life I worked as a biotechnologist, but like many other people I found myself drawn to the emerging thing called the Internet. I built my first website in 1995, and since then I've been working as a web developer since 1997. I've worked in many places over the years (current total is 10 full-time jobs, 3 contracts and 2 small businesses started). I'm mainly a Microsoft guru, and have focussed on Active Server Pages (ASP), .NET (VB.NET and C#) and the SQL Server relational database. I've also dabbled with open source technologies such as PHP and MySQL. I have helped develop Internet and Intranet applications for organisations such as Manpower Sweden, Belron (Autoglass/Carglass), GKN, The Stationery Office, the Charity Commission, the Environment Agency, King's College London and the University of Essex.
I have also done a considerable amount of writing about web technology over the years. I have had articles published by the ASPAlliance, ASPWatch and ASPToday. There are also a number of articles on this website, covering topics including SQL Server, ASP and .NET Framework development. I also contributed content to the Sams Publishing book the ASP.NET Developer's Cookbook.
During aftermath of the dot com crash of 2001 developers weren't much in demand so I spent my considerable spare time writing a few developer productivity applications, which I sell through my small limited company, Winnersh Triangle Web Solutions Limited.
I've travelled extensively throughout the UK and the rest of the World:
In 2013 I started to wind down my IT career and put more back into the community. I did a basic TEFL teaching course, then the notoriously tough CELTA. I've taught English in China and you can read about my adventures here.