Home > Travel Log > Tokyo > Cute Japanese Office Ladies
Cute Japanese Office Ladies
One of the first things that strikes you when you visit Japan is how well dressed people are. During weekdays in bustling metropolis districts of Tokyo, the majority of men wear suits. Women are also dressed formally.
Many Japanese women work in offices. They usually take on the role of Office Lady (or OL for short). Although Asian women are starting to get very well paid jobs and careers (especially in China), Japan is still fairly traditional. An office lady might have to content herself with a lot of photocopying and tea making, while men make important business decisions.
There are signs of change, and Japanese ladies are a lot less shy and submissive than they used to be. Maybe gal culture is changing Japan for the better. There still aren't that many successful businesswomen in Japan compared to men. Maybe Japanese men are scared of successful and powerful women? I think they secretly love successful alpha females, but you won't hear them discussing such matters in public.
Japanese ladies have other advantages over their male counterparts. They aren't expected to spend such long hours socialising with their bosses after work. A salaryman will spend many hours having to accompany his boss, co-workers and maybe some customers to bars. Japanese women also get to travel overseas much more often than their male counterparts. Many Japanese ladies are very well travelled and some spend time working overseas.
Kawaii Office Ladies
Japanese women like to look young so a top fashion trend in Japan is to look cute. There are plenty of ways to achieve a cute look. A shoe can be accessorised with a bow. A pair of long socks can have some frilly lace attached. Hair bows are also common, and very cute. After work the office lady about town will sometimes don a pair of cute cat's ears in order to get in the party mood.
Sexy Thigh High Socks
The Japanese are very big sock wearers. Thigh high socks are especially popular with office ladies. Since Japanese office ladies normally wear skirts that rise well above the knee, I guess long socks keep their legs warm. The Japanese weather is very changeable so a warm pair of socks is often essential. Office ladies tend to go shopping a lot during their lunch hours. In fashionable districts such as Shibuya in Tokyo there are whole stores that sell nothing but socks.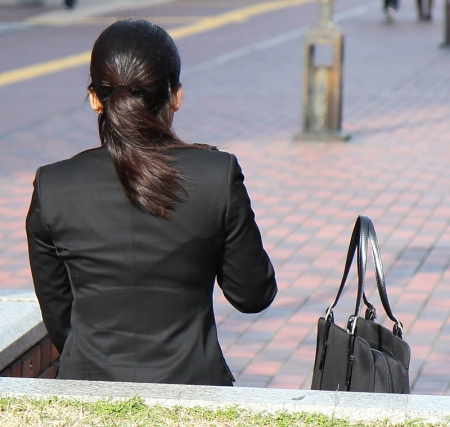 An office lady will try to escape the office at lunchtime in order to buy lunch and maybe do a little shopping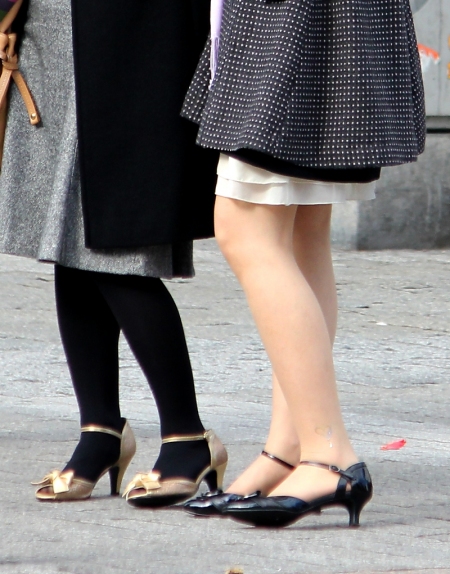 Boring office work calls for sensible shoes and sensible knee length skirts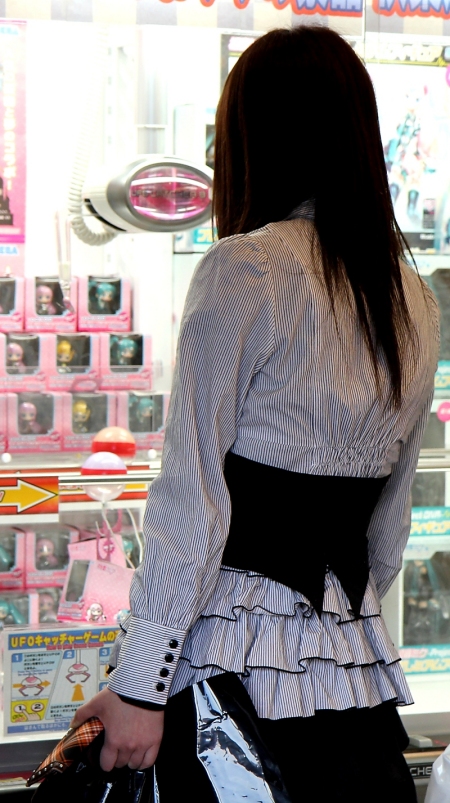 An office lady might have a boring job, but she might as well be well dressed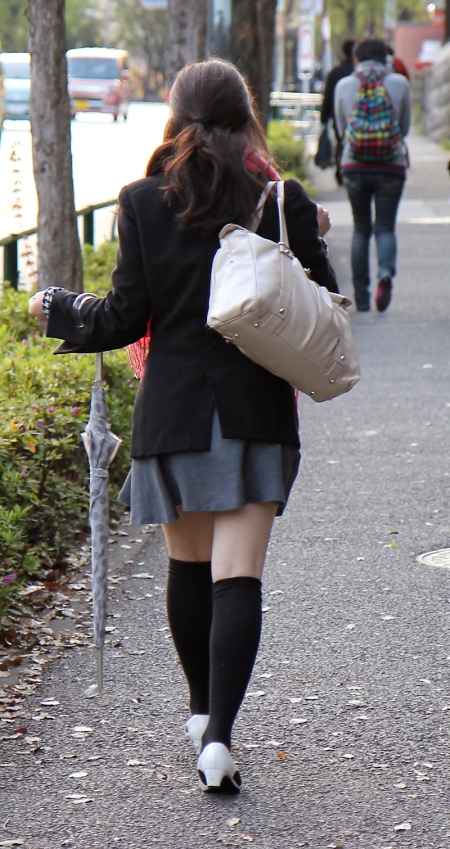 Long socks are a wardrobe essential for the Japanese office lady about town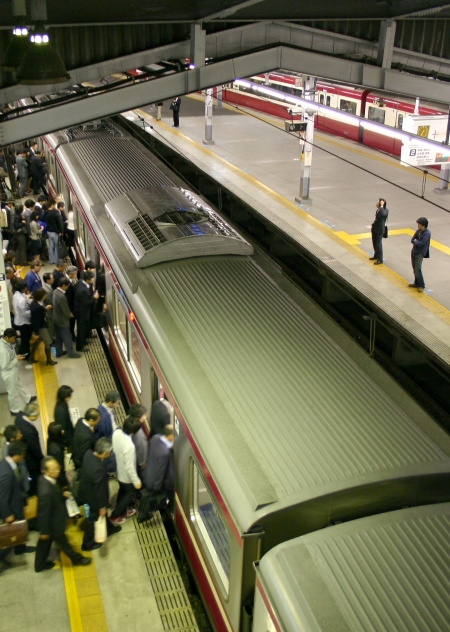 At the end of the working day an office lady often has a long commute on a packed commuter train. Let's hope there are no chikan (gropers) on board!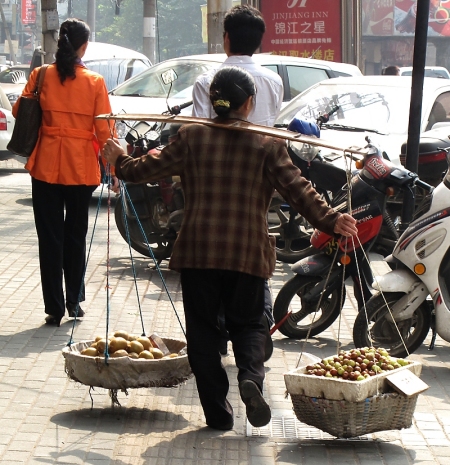 Don't feel sorry for the Japanese office lady - look at the sort of work some women have to do in China!
Cute Girls Photos of Beautiful Japanese Girls
Photos of cute Japanese cosplay girls, idols, school girls, maids, girls in thigh high socks and fashionable clothing.