Home > Web Development Portfolio > Autoglass
Belron Autoglass/Carglass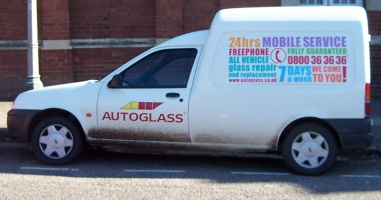 Belron own a number of vehicle replacement glass businesses, including Autoglass, Windscreens O'Brien in Australia and Carglass in Europe. Autoglass is the UK's largest replacer of vehicle glass, and assists somewhere in th region of 1.5 million customers a year. Belron employed The Internet Applications Group to re-brand all of the company websites.
Belron/Autoglass Services
Autoglass offer a number of vehicle repair services, including:
New windscreens for vehicles where the windscreen is so damaged that is has to be replaced.
Car glass repairs for chipped, scratched or cracked windscreens where it is possible to repair the glass rather than fit a new windscreen.
Vehicle glass repair for other vehicle windows that may be damaged.
Autoglass only repair vehicle windscreens and other windows, so they're experts at it!
Autoglass have a number of branches you can visit to repair your damaged car's windscreen or other windows. Alternatively Autoglass have a big fleet of mobile repair vehicles, and will visit you in your home, or even replace your broken or damaged car windscreen while you are at work and your car is parked at your workplace.
An alternative windshield and side window replacement glass business is Auto Windscreens.
Belron Rebranding
My task was to take existing applications written in ASP (VBScript, JScript, PerlScript), SQL Server 7.0 and Perl 5, update them where necessary, and integrate the code with the new HTML templates for the sites.
A search facility using Site Server 3.0 Search and ASP was also added. The sites were migrated between hosting facilities several times. I also maintained the Fantasy Football and Formula 1 applications used on the UK site.